A hat store in Nashville, Tennessee, apologized after selling badges with the inscription "Not Vaccinated'' in the shape of a yellow Star of David the yellow Star of David which Jews under Nazi rule were forced to wear on their outer clothing.
"In no way did I intend to trivialize the Star of David or disrespect what happened to millions of people," the store, hatWRKS, wrote in an Instagram post. "I sincerely apologize for any insensitivity."
The shop had faced a furious backlash on social media and a crowd of protesters after a previous post, which cheerfully advertised the Holocaust-themed badges.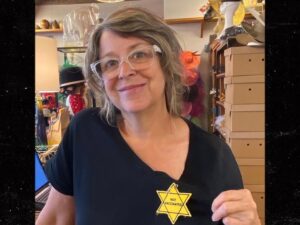 American apparel company Stetson also announced that it was cutting ties with the shop.
"As a result of the offensive content and opinions shared by HatWRKS in Nashville, Stetson and our distribution partners will cease the sale of all Stetson products," group tweeted.